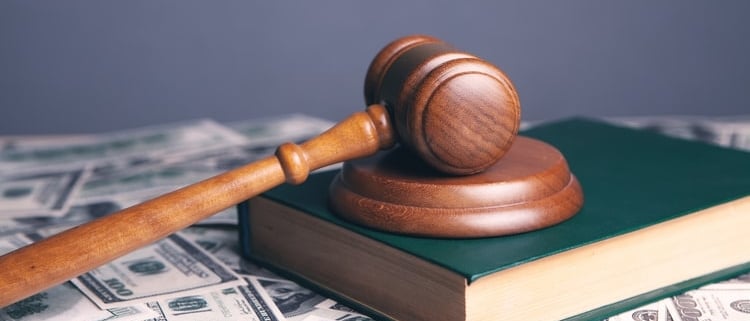 Recreational marijuana was legalized in Oregon back in 2015, however, lots of people still aren't sure exactly how Oregon marijuana laws work. This is everything you need to know about buying and using cannabis legally in the state:
Is Marijuana Legal in Oregon?
It is legal for people aged 21 or older to possess and use cannabis recreationally. However, some cities in Oregon have opted out of the policy, and it is still illegal to possess or use marijuana in these places.
How Much Marijuana Can You Buy In Oregon?
Oregon marijuana law allows you to possess up to an ounce of marijuana on your person for recreational purposes, and you can share or give away your marijuana, but not sell it.
How to Buy Cannabis in Oregon?
You can buy cannabis legally in Oregon at a state-licensed dispensary. Oregon marijuana laws do not require you to have a medical marijuana card to buy weed in Oregon, but having one allows you to buy and possess it in larger quantities, and you don't pay tax on medical marijuana.
How to Buy Recreational Marijuana in Oregon?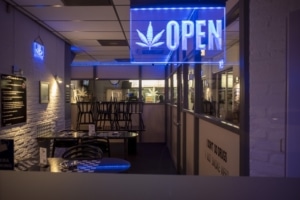 You will need to show a form of ID as proof that you are 21 or over before a dispensary will sell you anything. Although they cannot ship marijuana to you in the mail, most stores will share information about their products online. If you know your weed, you can simply buy what you are looking for and pick it up in-store.
However if you are new to using cannabis or are visiting from a place where you are not used to shopping at a dispensary, it is a good idea to talk to the in-store staff about what you want. Different strains of plant and methods of consumption can have very different effects, and first-time buyers usually need help finding the product that has the effects they want.
How to Buy Medical Marijuana?
To buy medical marijuana in Oregon, Oregon state marijuana laws require you to have an Oregon Medical Marijuana Program card. The process of buying marijuana is otherwise the same, except that upon showing your OMMP card, you will be able to buy more cannabis and high-CBD strains.
How to Get an OMMP Card in Oregon?
An OMMP card entitles you to buy up to 28 ounces of cannabis flower a day, instead of the one-ounce that recreational users can buy. You are limited to a total of 32 ounces per month, however. You can also buy higher strength edibles and other products and can get permission to grow up to 6 mature and 12 vegetative plants. This is compared to the limit of 4 plants total that applies to recreational users. OMMP cardholders do not pay tax for medical marijuana.
To get an OMMP card in Oregon, you must have a qualifying condition for which a medical professional has recommended the use of marijuana as a medicine. You can apply online for an OMMP card, where you will need to complete and submit an application form, and have your doctor sign a form confirming that they recommend your use of marijuana. An OMMP card application can cost up to $200 in processing fees, depending on your situation.
Where to Buy Cannabis in Oregon?
The Oregon Liquor Control Commission (OLCC) maintains an interactive map of licensed marijuana stores, which also helpfully shows the boundaries of cities and counties where marijuana is still restricted. You can also use community sites, which combine the interactive map with customer reviews and menus to help you find the best place to buy.
Where is Allowed to Consume Cannabis in Oregon?
Oregon marijuana laws make it illegal to consume cannabis in any form in public or in view of the public, whether by smoking, vaping, eating edibles, or any other method. You can only consume cannabis when you are in private. Most hotels and many apartment buildings also forbid smoking of any kind, although weed-friendly accommodation does exist. Your car counts as being in the public view so you should not smoke there either, and even if it is parked with the engine off, it may give the impression that you are intending to drive while intoxicated.
Is Marijuana Cultivation Allowed in Oregon?
Oregon cannabis growing laws allow you to cultivate marijuana plants, under certain conditions:
Recreational users can grow a total of 4 cannabis plants
Recreational users growing on their own property do not have to tell anyone that they are doing so
As long as you are not selling it or giving it to anyone under 21, you are free to share the marijuana you grow
OMMP cardholders can grow a total of 18 plants, but only 6 mature plants
You need permission from your landlord and the OMMP to grow on the property you do not own
You cannot grow marijuana within 1000 feet of a school unless it is in your home or a licensed grow site
You must grow your cannabis out of the public view
If you were previously charged with a crime for growing under conditions that are now legal, you can have the incident expunged from your record
Conclusion
Buying marijuana from a Portland Oregon dispensary is simple enough, and we are more than happy to help first-time buyers through the process. If you have any questions or queries, don't hesitate to contact us or visit the dispensary to chat with us in person.
FAQs
May I use recreational marijuana in public places in Oregon?
You can't use recreational marijuana in public places in Oregon. Adults 21 and older may use it in their private properties.
May I take marijuana from Oregon to another state, where marijuana is legal?
You can't take marijuana in and out of the state, even to a state where it is legal.
Are there any limits in Oregon on how much marijuana users can possess?
There are limits to how much recreational marijuana users can possess both in public or in private places.
https://happyleafportland.com/wp-content/uploads/2021/07/photo-1617203443952-6d2619f7ff4e.jpg
500
750
Ian Baker
https://happyleafportland.com/wp-content/uploads/2021/01/happyleaf-portland-logo.png
Ian Baker
2021-07-10 00:37:41
2022-01-21 09:01:40
Is Marijuana Legal in Oregon? Possession and Use of Cannabis in Oregon