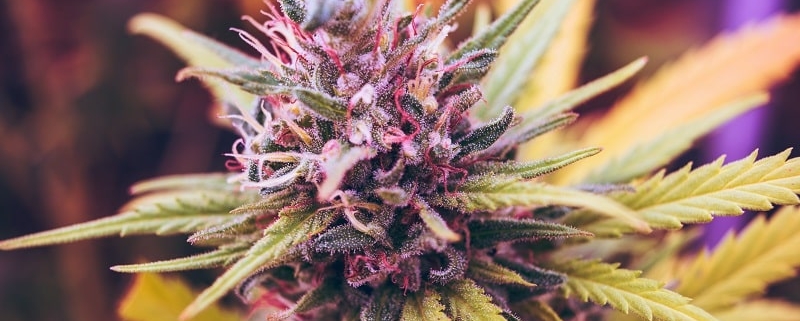 Cannabis is one of the world's most popular and controversial plants. From its early use in traditional medicine to its current status as a recreational drug, cannabis has been the subject of fascination and debate for centuries.
Did you know that cannabis is also one of the fastest-growing industries in the world, with estimates suggesting that it could be worth $73.6 billion by 2027?
Read on to discover some fascinating cannabis facts and why this plant captivates people worldwide.
Marijuana Facts
Cannabis, or marijuana, has been around for centuries and has become increasingly popular in recent years. Whether you are a seasoned user or a curious beginner, there is always something new to learn about this fascinating plant.
What is Marijuana?
Marijuana is a plant that is native to Central Asia but can now be found all over the world. The plant has been used for various purposes throughout history, including for its psychoactive effects. The term "marijuana" typically refers to the dried leaves, flowers, and stems of the cannabis plant, which are commonly smoked or consumed for their euphoric effects.
To learn more about hemp or marijuana, visit Happy Leaf— the best marijuana dispensary in Portland.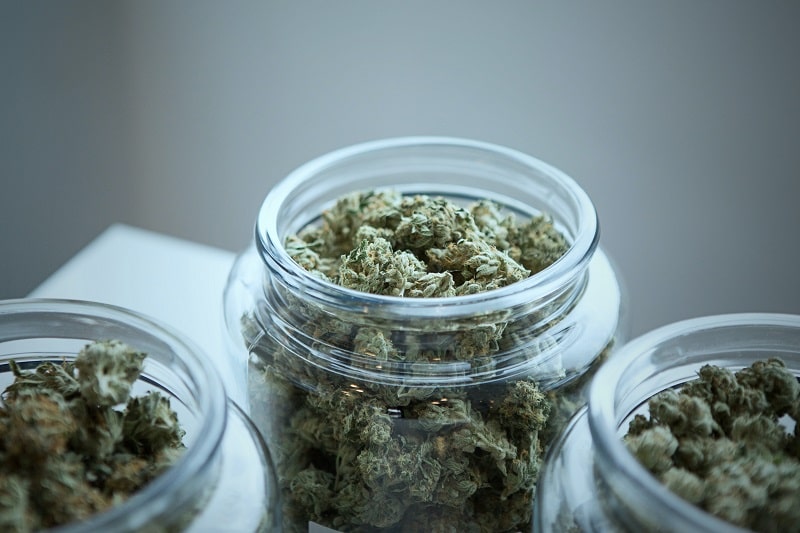 What are the Components of Cannabis?
Cannabis contains more than 100 compounds, known as cannabinoids, which interact with the body's endocannabinoid system to produce various effects. The two most well-known cannabinoids are tetrahydrocannabinol (THC) and cannabidiol (CBD).
THC is the primary psychoactive compound in marijuana and is responsible for the "high" that users experience.
Conversely, CBD does not produce a high and is believed to have several therapeutic properties.
How is It Used?
Marijuana can be consumed in several ways, including smoking, vaporizing, and edibles. Smoking is the most common method of consumption, but it can also harm the lungs. Vaporizing involves heating the cannabis to a temperature that releases the cannabinoids without producing smoke. Edibles, such as brownies and gummies, are made by infusing cannabis into food products.
Is Cannabis Legal?
The legality of cannabis varies by country and state. In the United States, marijuana is still classified as a Schedule I drug under federal law, meaning it is illegal to possess, sell, or use. However, several states have legalized marijuana for medical and recreational use, and more are expected to follow.
How Does Cannabis Affect Your Body?
The effects of cannabis can vary depending on several factors, including the method of consumption, the amount consumed, and the individual's tolerance. When consumed, THC binds to cannabinoid receptors in the brain, producing a range of effects, including:
Euphoria
Relaxation
Increased appetite
Reduced anxiety
Impaired memory and concentration
Dry mouth and eyes
Medical Cannabis Facts
In addition to its recreational use, marijuana has several medicinal properties that have been studied for decades. Here are some facts about cannabis in the medical industry: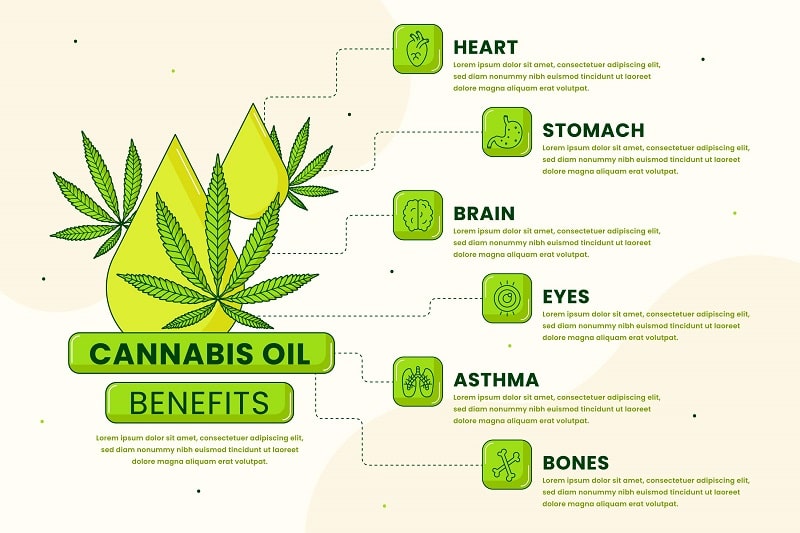 What is Medical Marijuana Used For?
Medical marijuana treats various conditions, including chronic pain, nausea and vomiting, seizures, and muscle spasms. It is also used to stimulate appetite in patients with AIDS and to reduce symptoms of post-traumatic stress disorder (PTSD).
Meanwhile, the benefits of CBD massage oil include moisturizing the skin, pain relief, soothing tension, and faster healing.
How Does It Help?
Medical marijuana contains several compounds that are believed to have therapeutic properties. THC, for example, is a potent pain reliever and anti-inflammatory, while CBD has been shown to have anti-anxiety and anti-seizure effects.
How Do You Take It?
Medical marijuana can be consumed in several forms, including smoking, vaporizing, and edibles. However, many medical professionals recommend using other consumption methods, such as oils and tinctures, which allow for more precise dosing.
Which are The States Where Medical Marijuana is Legal?
Among the most interesting facts about marijuana is that more than half of the 50 states in the United States have legalized it for medical use.
States Where Medical Marijuana is Legal
1. Alaska
10. Illinois
19. Montana
28. Oregon
2. Arizona
11. Louisiana
20. Nevada
29. Pennsylvania
3. Arkansas
12. Maine
21. New Hampshire
30. Rhode Island
4. California
13. Maryland
22. New Jersey
31. Utah
5. Colorado
14. Massachusetts
23. New Mexico
32. Vermont
6. Connecticut
15. Michigan
24. New York
33. Virginia
7. Delaware
16. Minnesota
25. North Dakota
34. Washington
8. Florida
17. Mississippi
26. Ohio
35. West Virginia
9. Hawaii
18. Missouri
27. Oklahoma 
36. District of Columbia
How to Get Medical Marijuana?
To obtain medical marijuana, patients must first obtain a recommendation from a qualified healthcare provider.
Once a recommendation has been obtained, patients can then apply for a medical marijuana card from their state's Department of health or medical marijuana program. This card allows patients to purchase medical marijuana from licensed dispensaries.
Additional Marijuana Facts
If you want to learn more about hemp, here are a few more marijuana facts you should know:
Cannabis is Ancient: 2,500 years of history
Cannabis has been used by humans for thousands of years. The earliest recorded use of cannabis dates back to 2,500 years ago in China, where the plant was used for medicinal purposes. From there, cannabis spread to other parts of the world, including India, Africa, and the Middle East.
Only Female cannabis plants get you high
When it comes to cannabis, it's the female plants that get you high. Male cannabis plants do not produce the psychoactive compound, THC, responsible for the "high" associated with cannabis use. Only female plants produce the resinous buds that contain high levels of THC.
The First Product Bought and Sold Online
Believe it or not, the first product ever sold online was a bag of cannabis. In 1971, a group of students at Stanford University used the Arpanet (a precursor to the internet) to arrange a sale of marijuana to students at the Massachusetts Institute of Technology. The transaction was never completed but is the first online purchase in history.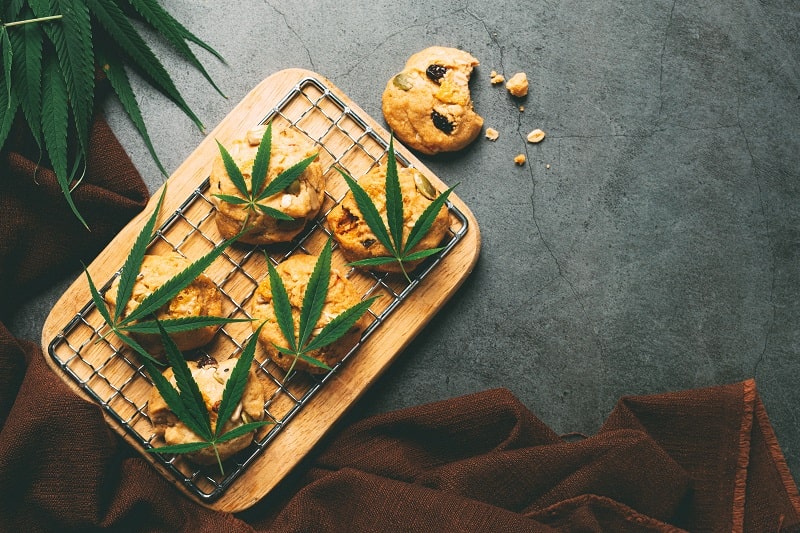 Bob Marley was buried with marijuana
Bob Marley, the iconic reggae musician, was known for his love of cannabis. Marley was so passionate about the plant that he was buried with a stalk of marijuana in his hand. To Marley, cannabis was not just a recreational drug but a tool for spiritual and creative inspiration.
Shakespeare Smoked Cannabis
There is evidence suggesting that Shakespeare may have smoked cannabis. In his plays, he often references "noted weed" and "compounds strange," some scholars believe to be references to cannabis. While there is no definitive proof that Shakespeare was a cannabis user, it's an exciting possibility.
Cannabis Can Be Used In Construction
Cannabis can be used for various purposes, including construction. Hemp, a variety of cannabis sativa, is a versatile material used to make everything from clothing to paper to building materials. Hempcrete, a building material made from hemp, is gaining popularity as a sustainable and eco-friendly alternative to traditional concrete.
George Washington was a grower
One of the most interesting fun facts about marijuana is that even America's first president, George Washington, was a cannabis grower.
Washington grew hemp on his plantation in Virginia and encouraged others to do the same. While it's unclear whether Washington used cannabis for its psychoactive effects, it's clear that he recognized its potential as a valuable crop.
These are just a few of the many incredible cannabis facts. Contact us if you need to know about our dispensaries' marijuana products or want professional advice on using or storing them safely.
Whether you're a cannabis enthusiast or simply curious about its history and uses, there's always something new to learn about this fascinating plant.
https://happyleafportland.com/wp-content/uploads/2023/05/esteban-lopez-t9jQie6cUhg-unsplash-min.jpg
533
800
Ian Baker
http://happyleafportland.com/wp-content/uploads/2021/01/happyleaf-portland-logo.png
Ian Baker
2023-05-10 12:44:01
2023-05-10 12:44:01
Fascinating Cannabis Facts