If you're a cannabis smoker, you have to know how to roll a joint. It's one of those key skills that every cannabis enthusiast learns and hones over time. You'll certainly get better at rolling joints with practice, but one key aspect of the process for both beginners and advanced cannabis users is making use to choose the right types of rolling papers.
There are actually a lot of different types of rolling papers out there, varying in thickness and material, and some can be much easier to work with than others. This guide will take a look at some of the best rolling papers for users of different skill and experience levels, exploring the unique aspects of each type.
Where Can You Get Rolling Papers
Before we look closer at the different types of rolling paper and examine the intricacies of each one, it's important to know where you can actually buy joint papers in the first place. Fortunately, it doesn't really matter which types of rolling papers you're looking for, they're all quite accessible from various locations.
You can visit local shops looking for joint papers. For example, if you live in Portland, you could head out to a cannabis dispensary in Portland, and as long as you choose a reputable establishment, you should find a wide selection of papers to choose from. You can also look online from leading e-retailers too.
What are the Types of Rolling Papers?
It's very important for cannabis users to know that different types of rolling paper each have their own unique features and qualities. The best rolling papers for beginners may be very different from the top papers for more experienced users, for example, and it's typical for cannabis enthusiasts to progress up the scale towards thinner and more delicate papers as they hone their skills.
Natural Hemp Rolling Papers
Skill Level: Beginner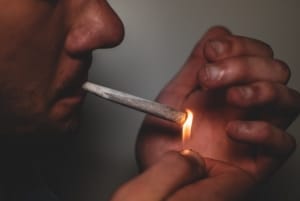 If you're looking for the best rolling papers for beginners, hemp is the way to go. This is one of the top materials to start off with, and it works so well for joints as hemp itself is just another variety of the cannabis Sativa plant. This means that when you use hemp papers, you're basically just wrapping cannabis in cannabis.
Hemp papers tend to be quite sturdy, holding their structure well, so you can fold and roll them without having to worry about accidental rips and tears. Even if you're a little heavy-handed and not too sure of yourself in your rolling technique, it's easy to work with hemp papers. They have a range of other advantages too, like their subtle flavor and the fact that they're quite eco-friendly as well.
Classic Wood Pulp Paper
Skill Level: Intermediate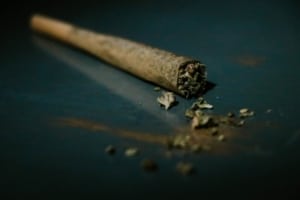 If you were to walk into a cannabis dispensary or shop and ask for a set of classic rolling papers, it's highly likely that you would be handed some wood pulp papers. This is the most common and widely-used variety, and it's basically the standard for the rolling paper market in general, with a lot of advantages and very few drawbacks.
Wood pulp papers are highly accessible, very affordable, and really easy to work with too. They're basically the same as cigarette papers, sold in individual sheets for you to roll, and with so many plus points, it's easy to see why they've gotten so popular all over the globe. However, you have to be careful when choosing your wood pulp papers.
Some of them are prone to burning a little too quickly, and some of the lower quality options may have been bleached or treated with chemicals you'd rather avoid, so always choose trusted and highly rated brands for the very best experiences.
Barely-There Rice Paper
Skill Level: Advanced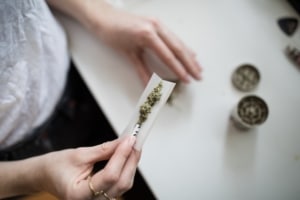 If you're looking for some of the best cannabis gifts for a cannabis connoisseur in your life, a set of thin rice papers can be a simple, affordable, and effective choice. They're pretty popular with more advanced, experienced cannabis users, being thinner and more fragile than the likes of hemp or wood pulp papers.
The thinness and fragility of rice papers can make them slightly challenging to work with for people who aren't as experienced at rolling joints. However, those who know what they're doing or want to take their technique higher can get a lot out of these kinds of papers.
Since they're not so thick, they help you really feel every bit of flavor and aroma from your herb, as well as allowing you to draw out your smoking sessions longer. You'll really notice the difference when shifting from thicker wood pulp papers to rice papers.
Ultra-Thin Rolling Papers
Skill Level: Master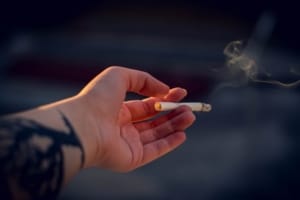 Last but not least, we come to ultra-thin rolling papers, which are usually made from rice but can also be made of hemp or other materials sometimes, depending on the brand. Ultra-thin papers are the absolute epitome of rolling papers in terms of their thinness and recommended skill level.
These kinds of papers should only be used by absolute experts because first-timers or inexperienced users will easily rip, tear, and waste them when trying to roll them. They offer the least amount of paper, putting all the focus on the cannabis itself and not interfering with the flavor or aroma in any major way.
All of this results in smoother hits, far lower amounts of ash, and a more pleasant smoking experience overall. So if you want to get the absolute best vibes from your cannabis smoking or show off your skills as a rolling paper master to your fellow cannabis connoisseurs, ultra-thin papers are definitely the best option you can possibly choose.
Final Words
Along with other debates like edibles vs smoking, choosing the right rolling paper is one of those things that cannabis enthusiasts love to talk about. Hopefully, this guide has helped you understand the differences and advantages of each of the most popular rolling paper forms, as well as giving you the knowledge you need to choose the right papers for yourself.
https://happyleafportland.com/wp-content/uploads/2021/03/elsa-olofsson-Yv8lN1LNd6E-unsplash-min-1030x687-1.jpg
546
820
Ian Baker
https://happyleafportland.com/wp-content/uploads/2021/01/happyleaf-portland-logo.png
Ian Baker
2021-03-01 21:15:02
2022-01-21 09:31:54
What are The Types of Rolling Papers and How to Choose One?