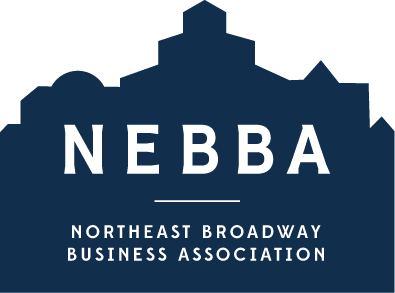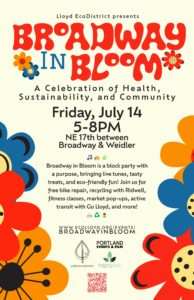 Happy Leaf Portland, a premier cannabis dispensary established in 2015, is excited to announce its membership in the Northeast Broadway Business Association (NEBBA). This development marks the beginning of a new era of collaboration, community engagement, and shared success as Happy Leaf commits to enriching the vibrant NE Broadway district.
As a celebrated destination for cannabis enthusiasts and novices alike, Happy Leaf has been proudly serving Portland's community with quality products and a warm, inclusive environment. Known for its knowledgeable staff and comprehensive product line, Happy Leaf is more than a business; it is an integral part of the Portland culture and community. Joining NEBBA represents the dispensary's next step in strengthening its relationship with the local community and advocating for the thriving businesses within the district.
NEBBA is an esteemed association, uniting businesses on NE Broadway between 3rd and 38th Avenues. The organization is dedicated to promoting unity among district businesses and fostering a vibrant, thriving neighborhood. By joining NEBBA, Happy Leaf aligns itself with these values, reinforcing its commitment to the people it serves.
Happy Leaf's NEBBA membership also paves the way for greater community involvement. The dispensary will now be more connected to local events, initiatives, and improvements, further enabling it to support its neighbors and enrich the area.
The inclusion of Happy Leaf in NEBBA is indeed a win for the entire district. The dispensary's commitment to quality service, product excellence, and community involvement aligns seamlessly with NEBBA's mission to maintain a vibrant business district that is a great place to work, shop, and live.
As we look to the future, we are filled with anticipation and excitement for what this new chapter holds. This partnership is not merely about business growth, but about contributing to a neighborhood that continues to thrive, prosper, and be a destination for locals and visitors alike.
https://happyleafportland.com/wp-content/uploads/2023/06/nebba.png
293
395
Ian Baker
https://happyleafportland.com/wp-content/uploads/2021/01/happyleaf-portland-logo.png
Ian Baker
2023-06-01 09:51:29
2023-07-25 07:23:48
Happy Leaf Portland: A New Chapter with NEBBA