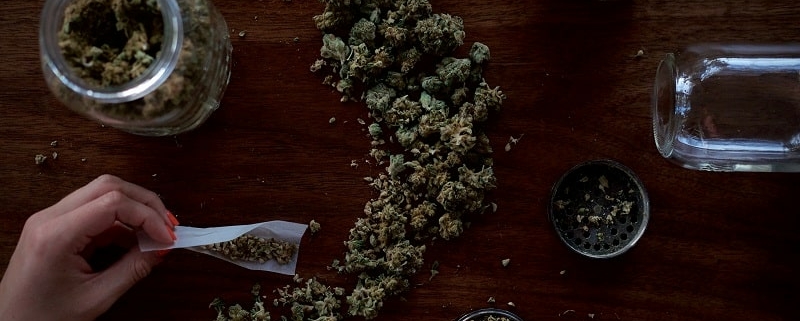 The idea of decarboxylating cannabis might sound complicated, but it's actually simpler than you might think. In fact, to decarb cannabis simply means to heat it up in order to activate the key components and cannabinoids, like THC and CBD.
Knowing how to decarb cannabis is crucial if you want to make your own cannabis edibles or cook with cannabis in general, for example. In this guide, we'll cover all you need to know decarbing cannabis.
What Is Decarboxylation?
Let's start off with a simple definition: what does decarboxylation of marijuana actually mean? Well, decarboxylation, also known as decarbing, is simply a complicated word for heating marijuana to the right temperatures for its key ingredients – like cannabidiol – to activate and have an effect when consumed.
You decarb cannabis without even thinking about if you light up a joint or use a bong, and without this process, cannabis and marijuana products wouldn't actually be able to provide the effects that we associate them with, like relieving the pain or soothing a stressed mind.
Temperature and Decarboxylation
The key component in decarboxylation is heating. Heat is used to change the chemical structure of some of the compounds inside the cannabis plant, and it's important to achieve the right temperature and heat the cannabis for the right amount of time, just like cooking food in an oven.
You see, raw cannabis doesn't usually contain much (or even any) THC. In reality, the plant matter contains certain compounds called cannabinoid acids that are able to be transformed into cannabinoids (like THC and CBD) through the application of heat.
The problem is that if the temperature isn't high enough, the compounds won't be activated, but if it's too high, the compounds could be destroyed! This is why temperature control is key when you decarb marijuana, and experts recommend heating slowly up to and around 230 to 250 °F for best results.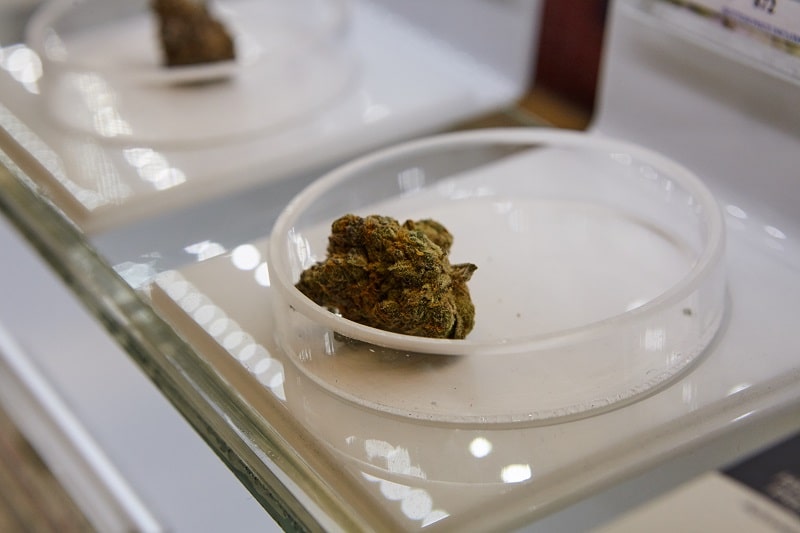 Why Decarbing Cannabis Is Important
So, we've seen what it means to decarb cannabis, but why do we need to do this process? Well, as alluded to in the previous section, it's all about making cannabis more effective and useful for human consumption. It's perfectly possible to ingest or consume raw cannabis, but you may find that it doesn't produce much or any effect.
This is because the cannabinoid acids or "inactive cannabinoids" haven't been activated through decarbing yet. Decarboxylation of THC, CBD, and other cannabinoids and terpenes at high temperatures is basically what powers up the cannabis, making it much more useful and allowing it to have effects and benefits for the user.
How Does Decarboxylation Happen?
From a scientific perspective, decarboxylation in oven or via other means simply involves altering the chemical structure of the matter in question by removing a carboxyl group and releasing carbon dioxide.
There are two main ways in which this can happen: through time or through heat. Heat is the most common method of decarbing cannabis, as the time method can take a very long time to have any effect.
When someone smokes or vapes marijuana, the intense level of heat causes the cannabis to decarb. However, if you've got some flower that you want to use for cooking or making edibles, you'll have to decarb it separately in an oven or using another method.
When Should You Decarboxylate Marijuana?
So, when is the right time to decarb cannabis products from your local Oregon cannabis store? Well, decarbing cannabis is always something that you'll want to do if you want to feel the intoxicating and psychoactive effects of this plant, as well as its alleged health benefits like pain relief and soothing the sensations of nausea.
You'll also want to decarb cannabis if you intend to make any sort of cannabis edible or topical products, from cannabis cookies to cannabis skin creams. At the same time, it's important to note that you don't need to decarb edibles or topicals bought from your local store, as these should already have undergone decarbing (Contact us for more info if you're unsure about this).
How Long Does Decarbed Cannabis Last?
Decarbed cannabis can last for quite a while, but it's best to use it within the first six months after the decarbing procedure. If you wait much longer than that, the THC will start to change its structure and transform into a different cannabinoid, called CBN.
Chemistry of Decarboxylation: THC and CBD
THC and CBD are two of the most important cannabinoids of them all, and they're both activated via decarboxylation. However, you might be wondering if there's any difference between THC vs CBD when it comes to how decarbing works or whether you should decarb differently with THC or CBD-heavy strains.
Well, in general, there's not really much difference between THC and CBD for decarbing, although CBD is able to activate at slightly lower temperatures than THC (closer to 230). So, if you're decarbing a balanced strain with equal amounts of THC and CBD, it's best to choose a mid-range temperature of around 230-240 for the best results.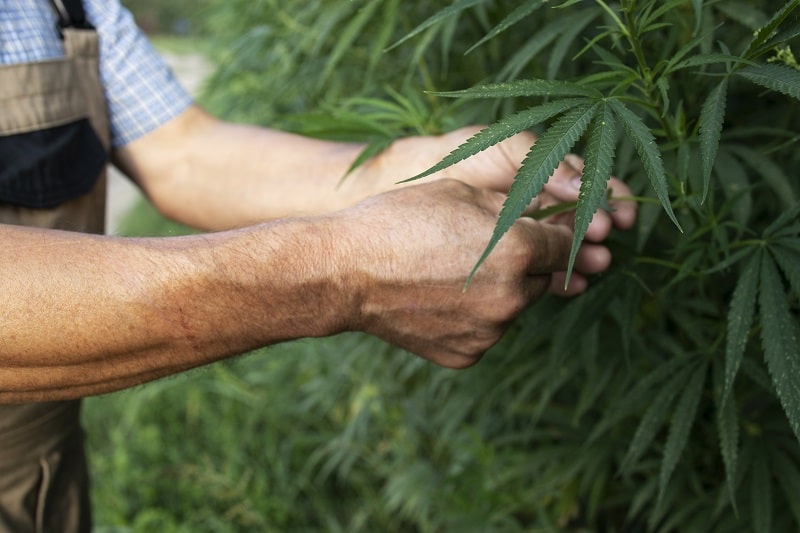 How to Decarb Cannabis at Home?
So, how do you decarb cannabis in your own home? There are several methods available. Here's a quick breakdown of the most common techniques:
Oven (to Decarb Flower)
Set your oven to 230-250 F.
Grind the flower and spread it on a baking sheet.
Put it into the oven for 30 minutes.
Remove and leave to cool.
Oven (to Decarb Cannabis Concentrates)
Set your oven to 200 F.
Place the concentrate on a piece of baking parchment.
Cook for 20 minutes.
Let the concentrate cool in the oven for a while – it should become quite sticky and syrupy.
Freeze it for 10 minutes to make it easier to peel away from the parchment.
Mason Jar
Preheat the oven to 220 F.
Put your ground-up flower in a mason jar and seal it.
Place the jar onto a wet kitchen towel above a piece of baking paper in the oven.
Cook for an hour, shaking the jar carefully every 15 minutes to spread the cannabis around.
Let the jar cool for half an hour before opening.
Sous Vide
Grind the flower before you begin.
Put it in a bag and seal it shut.
Fill a pan with water and bring it to a boil.
Put the sealed bag in the water for an hour and a half, trying to keep the temperature around 210. (If you have a sous vide cooker with temperature controls, this is much easier).
Remove the bag from the water and let it cool before opening it.
Decarb Machine
Power on the machine.
Put the flower inside the machine.
Activate the machine and wait for it to finish.
Final Thoughts
As we can see, decarbing cannabis can seem strange and complex the first time you hear about it, but it's actually a simple process and a key part of giving cannabis its unique characteristics. We hope this guide has shown you exactly what decarbing is and how to try it yourself.
https://happyleafportland.com/wp-content/uploads/2023/04/wesley-gibbs-NxRx7_mPdEk-unsplash-min.jpg
533
800
Ian Baker
http://happyleafportland.com/wp-content/uploads/2021/01/happyleaf-portland-logo.png
Ian Baker
2023-04-18 09:46:38
2023-04-18 09:46:38
Decarboxylation Guide: How to Properly Decarb Cannabis