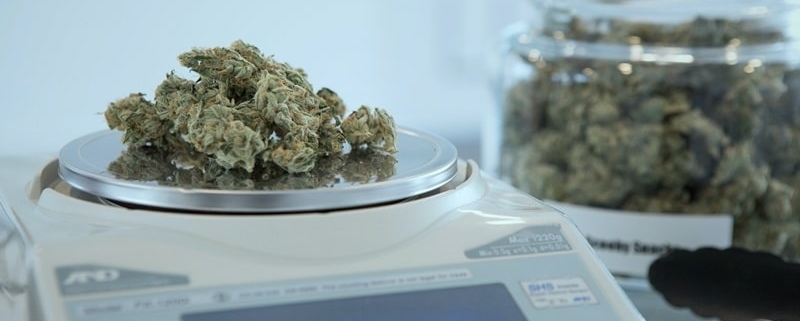 In recent years, CBD products have become hugely popular and more accessible than ever, and it's easy to see why. CBD oils and edibles offer many benefits, from soothing pain to helping people sleep. However, if you want to get the best and safest results with CBD, you need to use the right CBD dosage.
This CBD dose guide will show you how to calculate dosage and explain what kinds of effects you can expect at different CBD oil dosage levels.
Factors that Can Influence CBD Dosage
When trying to decide on the right CBD dosage for you, it's important to take a few different factors into account:
Desired Effects: Think about why you're taking CBD and what you want to get out of it. Typically, If you're looking to treat mental health conditions like anxiety disorders, smaller doses may be needed when compared to someone taking CBD to manage the symptoms of something like cancer or Parkinson's, for instance.
Type of Product: You also need to consider what kind of CBD product you're working with. There are lots of CBD options in the average Cannabis dispensary in Portland, and they can have different concentrations of CBD and different speeds of action. Check the labels and know how much CBD is in your oil or gummies to calculate the right dose.
Weight, Age, and Sex: Physical factors such as your age, weight, and sex can all have an impact on your ideal CBD gummies dosage or CBD oil dosage, too. Typically, older individuals tend to need smaller doses than young people. Men also need bigger doses, on average, and heavier people also need more CBD to feel the effects.
Tolerance and Sensitivity: You'll also need to take your own tolerance levels into account to figure out the ideal dose for you. Those with a history of CBD and cannabis usage will typically be more tolerant and need higher doses, while those who are new to CBD products should start off with a small dose.
Is It Possible to Take Too Much?
Yes, it's possible to take too much of almost everything in life, including CBD. Studies have suggested that doses up to around 600mg are safe, but anything over that could be risky and would increase your chances of having unwanted side effects. However, there's still a lot we don't know about CBD and more research is required to figure out the true maximum dose.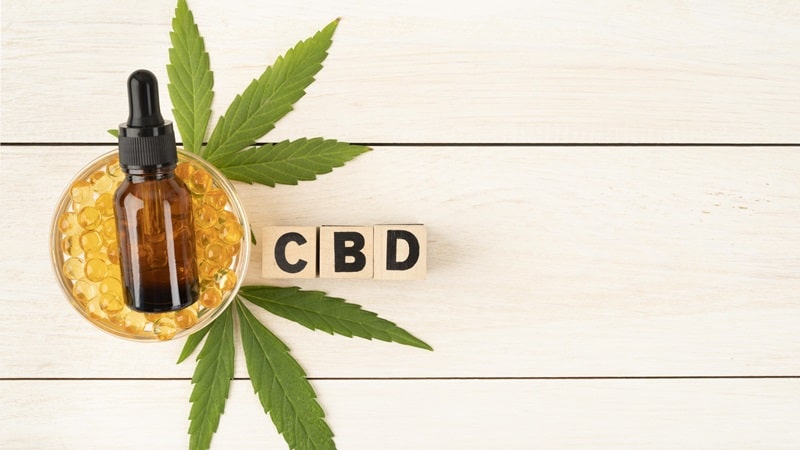 Different CBD Dose Levels
Next, let's take a look at some common dose levels, ranging from a small dose of 25mg up to a very large dose of 2,500mg to see what each one can do.
CBD Dose At 25mg
25mg is a common low dose of CBD. It's often recommended as a good starting point for those who are new to CBD products, as it is enough to produce effects, but not too much to propose any notable risk. Low doses like this could be useful for pain relief or anxiety, and many CBD gummies and capsules contain 25mg of CBD each.
CBD Dose At 100mg
100mg is a more moderate CBD dosage compared to 25mg. It's aimed at those who are seeking to alleviate or soothe mild to moderate symptoms, where 25mg just isn't enough. This is a good option for those who are using CBD for sleep, and it might be just right to put you in a more relaxed and calm state to rest at night.
CBD Dose At 300mg
300mg is classed as a relatively high dose of CBD and is mainly suited for people who are dealing with more serious and severe health issues that cannot be alleviated with smaller, milder doses. At this level, you can expect to enjoy more intense pain relief and a notable change in mood, feeling calmer and less stressed. Such a dose can also have sedative effects.
CBD Dose At 500mg
500mg is one of the highest doses that a person can be safely recommended to try. It's mainly used in patients with severe mental health issues, like anxiety disorders and PTSD, or those dealing with chronic pain conditions or pain associated with terminal diseases. This kind of dose should provide very powerful and potent effects, regardless of a person's tolerance levels.
CBD Dose At 2500mg
2,500mg is an exceptionally high amount of CBD. This is not recommended for the average person to take and may not even be safe for human consumption. Such a high dose has almost never been used in studies, and the highest doses used for research purposes tend to be closer to 1,500mg.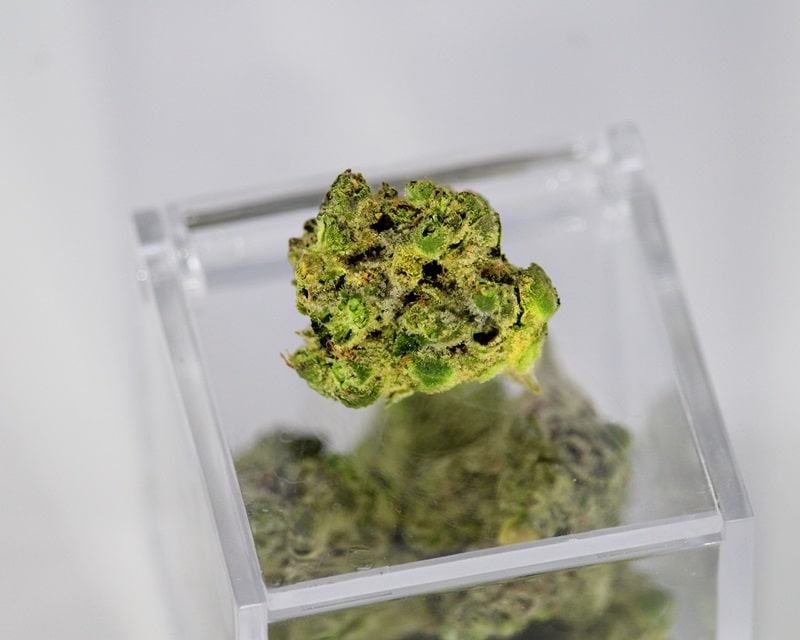 Find the Best CBD Dosage for You
As explained above, the ideal dose for you will depend primarily on what kind of symptoms you're hoping to treat and what effects you want. Here are some example conditions and appropriate doses for each one.
CBD Dosage for Pain: CBD has powerful pain-relief potential as it interacts with the endocannabinoid system. If you're looking to soothe pain, it really depends on how much pain you have. Doses from 50mg up to 500mg can all work.
CBD Oil Dosage for Anxiety: CBD also works wonders for people dealing with anxiety, and smaller doses tend to work best. Anywhere from 50mg to 100mg is a good option per day for dealing with anxiety.
CBD Oil Dosage for Sleep: Another of CBD's health benefits is its power to help people sleep and rest. Around 50mg to 70mg should be enough to help you rest, although more may be needed for cases of serious insomnia.
CBD Dosage for Acne: CBD may also assist with skin health and acne. A small dose is all you need, of around 20mg per day. CBD topicals can also help with acne problems. Contact us to learn more.
What Dosages Are Safe?
In general, studies carried out by leading researchers and authorities like the Food and Drug Administration suggest doses of anywhere up to 1,500mg may be safe, although 600mg is usually the top-recommended dose for most people.
How to Calculate Dosage
A lot of products, like gummies and pills, tell you exactly how much CBD is in each serving, so it's very easy to control your dose. For other products that are a little less clear, you may have to use a CBD dosage calculator to assist you.
CBD Dosage Chart
The chart below shows average doses for people of different weights:
80-100 lbs: 180-450 mg
100-120 lbs: 225-545 mg
120-140 lbs: 272-636 mg
140-160 lbs: 318-727 mg
160-180 lbs: 363-818 mg
180-200 lbs: 409 mg-909 mg
200-220 lbs: 454 mg-600 mg
220 lbs +: Up to 600 mg
CBD can be a wonderful and life-changing cannabinoid for those with pain, inflammation, stress, and more. But you have to use the right dose. Use calculators and check the labels of your favorite products to make sure you're taking the correct amount.
https://happyleafportland.com/wp-content/uploads/2023/11/budding-jE-2EFjYaZg-unsplash-min.jpg
533
800
Ian Baker
http://happyleafportland.com/wp-content/uploads/2021/01/happyleaf-portland-logo.png
Ian Baker
2023-11-10 05:17:17
2023-11-10 05:17:17
CBD Dosage: Finding Your Optimal Dose